Description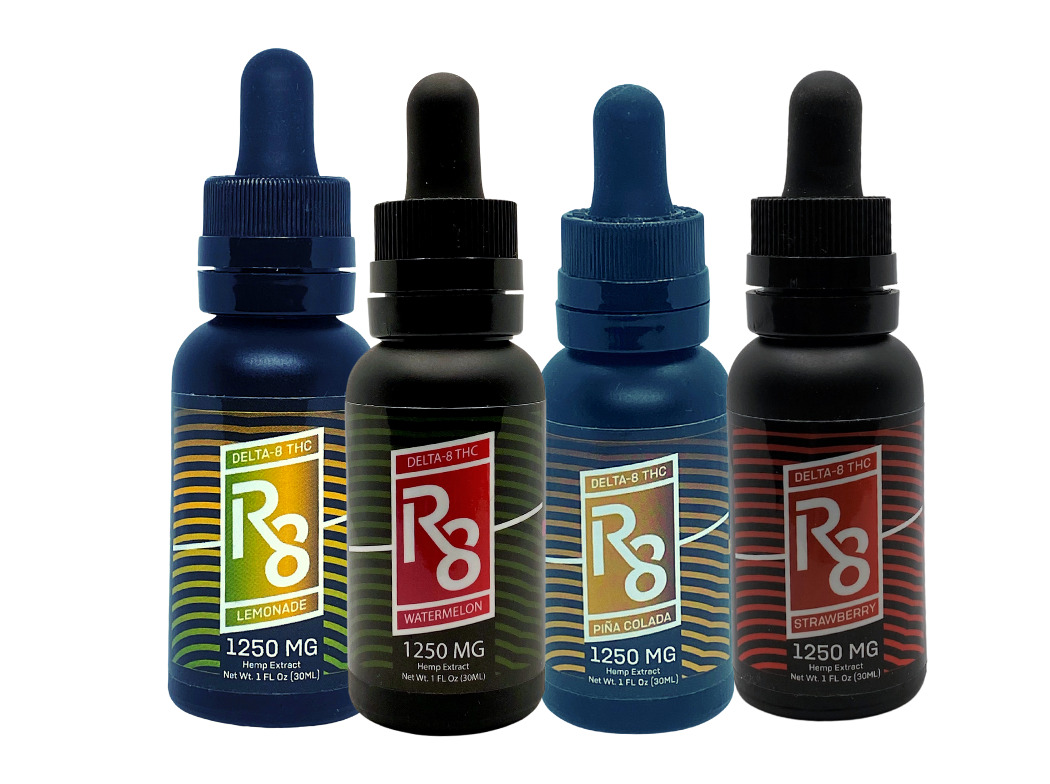 100% SAFE & LAB TESTED
Strawberry, Watermelon, Pina Colada & Lemonade are included in this bundle
Recreational8 tinctures are the best way to control measured doses of Delta-8-THC. Our tinctures contain three simple ingredients: Our high quality D8 distillate, MCT oil, and unsweetened, gluten-free, nut-free, and low-carb highly concentrated flavoring. Each bottle contains a metered dropped to allow unique and customized doses.
All Recreational8 products are independently tested by third-party ISO-accredited labs, including testing for cannabinoid profile, pesticides, heavy metals, solvents, microbials, mycotoxins, filth and foreign material analysis. Our tinctures contain 1,250mg of our high quality Delta-8-THC distillate.
These are truly the highest quality Delta 8 tinctures on the market.
*Due to tinctures containing a carrier oil (such as MCT) they should
NEVER be vaped*
Warning: Do Not Vape/Smoke Tinctures, For Oral Use Only.