Description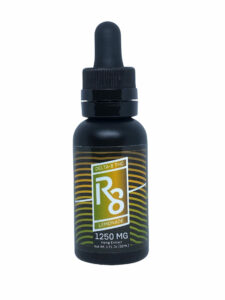 Recreational8 tinctures are the best way to control measured doses of Delta-8-THC. Our tinctures contain three simple ingredients: Our high quality D8 distillate, MCT oil, and unsweetened, gluten-free, nut-free, and low-carb highly concentrated flavoring. Each bottle contains a metered dropped to allow unique and customized doses.
All Recreational8 products are independently tested by third-party ISO-accredited labs. Our tinctures contain 1,250mg of our high quality Delta-8-THC distillate.
Please note that edibles can take 30-90 minutes to feel the full effect.
Delta8 THC is comparable to a mellow Indica. Delta10 is comparable to a mild Sativa.
*Due to tinctures containing a carrier oil (such as MCT) they should
NEVER be vaped*
Warning: Do Not Vape/Smoke Tinctures, For Oral Use Only.